Vladimir Putin has condemned the decision by the world athletics' governing body to uphold a ban on Russia for systematic doping, thereby excluding its track and field competitors from this summer's Rio Olympics.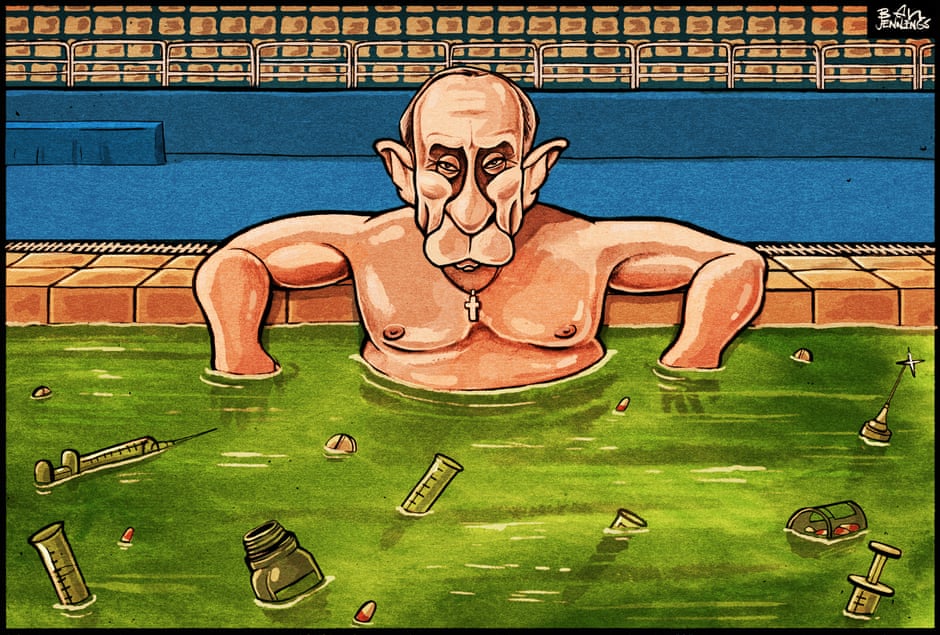 Ben Jennings is a London based cartoonist/illustrator who has produced work for a variety of clients worldwide. A less than flattering portrayal...
via
guardian
Is Russian doping simply a smokescreen for a greater danger? The real Olympics are not in RIO.
.